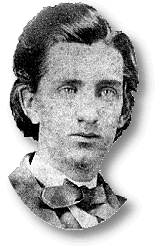 Co-Ed Camps: The first camp will be held form Sunday June 29th to Saturday, July 5th at Three Mountain Retreat, 1648 FM 182 Clifton TX 76634. The deadline for applications is Monday June 23, 2008. The second camp will be held from Sunday July 27th to Saturday August 2nd at Magnolia State Park, Millen GA, between Waynesboro and Millen at a beautiful historic site.
The deadline for applications is Monday July 21, 2008. You may download an application at
http://www.scv.org/pdf/2008SamDavisYouthCampApplication.pdf
Scholarships are available for deserving youth whose parents or host SCV camp cannot afford the tuition; however, the camper, his family or host SCV camp must get the child to and from the camp site according to the camp schedule.